Request a Business Connectivity Proposal
Is your business being limited by inadequate network connectivity? If your customers and employees are not experiencing the secure, high-speed, and reliable connectivity they expect, they may turn to your competitors. With SSI as your trusted partner for business connectivity solutions, we provide a comprehensive range of services that will ensure your network delivers exceptional user experiences, enabling your business to thrive.
Whether you require cloud-based solutions like SD-WAN or secure network connectivity for remote workers to connect their mobile devices safely, SSI's business connectivity solutions offer cost savings, increased operational efficiency, and faster data transmission speeds. We stand behind our connectivity services with 24/7 support, ready to address any unexpected network connectivity issues.
Request a Quote for Superior Business Connectivity
100% satisfaction guaranteed
"We have been using SSI for the last 11 years, and they have never failed to impress. Their team blends seamlessly into ours with excellent managed IT services and IT support, helping our company to grow from 80 employees to 350 employees across 17 offices. They truly embrace the partnership and will support you in all your needs with unrivaled expertise. You are probably reading this review wondering if they can help you. Well let me just say this: call them today if you are looking for a team that knows what they are doing."
CIO, Law Firm

Benefits of choosing SSI for your business connectivity needs

Control IT Costs: Scale your IT costs based on your requirements and pay for what you need, whether it's scaling your staff or IT project work.
Trusted IT Advisor: With regular account management meetings, our managed IT service becomes your trusted advisor, overseeing your overall IT roadmap.
Economy of Scale: As your business grows, your support structure needs to grow with it. Managed IT services allow you to scale your business effortlessly through simple discussions.
Increased Efficiency: Outsourcing your IT needs to a team of experts improves efficiency. Additionally, during times when you require additional project support, our managed IT providers supply the extra staff.
Small Initial Investment: Offset the upfront technology costs by opting for managed IT services, avoiding substantial upfront spending on hardware and software.
Our managed IT
services and solutions

Managed
IT & Support
Unlock around-the-clock support with a dedicated team and toolset.

Cloud
Computing
Utilize an infrastructure that is agile, flexible and secure where the threat of natural disaster and human error is mitigated.

Security
Monitoring
Defend your organization from cyber threats with 24/7 monitoring, incident detection, and recovery.

Security
Awareness Training
Train your entire team on phishing prevention and detection best practices and appropriate cyber attack responses.

Dark Web
Monitoring
Locate compromised credentials with real-time indexing of the dark web and thousands of services including Tor, 12P and Freenet.

Phone
Service
Use your phone and messaging services from anywhere in the office or field with business-grade cloud technology.

Disaster
Recovery
Prepare for the inevitable with an effective disaster recovery plan that limits the risk of downtime and data loss.

Backup and
Recovery
Feel confident about your data with automated 15-second incremental backups at our colocation facility.

Antivirus

Neutralize your threats with managed antivirus services that provide multiple layers of protection.

Hosted
Desktops
Access all of your organization's applications, data and third party software securely through a single, integrated webtop.

Patch
Management
Avoid security issues and benefit from a consistently modernized system by automating crucial software updates.
Advanced Email
Filtering
Block threatening emails with managed email security that intercept viruses, spam, malware, and more.
Fully managed IT services and cloud capabilities
Learn How SSI Delivers Managed Services

Awards & Recognitions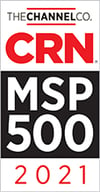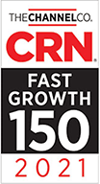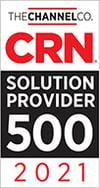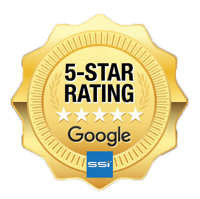 The proof's in the numbers
<24 Minute
Resolution Time