Request a managed IT services proposal
Systems Solution, Inc. provides managed IT services and solutions for more than 250 companies in the Philadelphia area and across the U.S.
We offer Managed IT Services, Cloud Hosting, Cyber Security and more. SSI can take complete responsibility for IT or work closely with your existing IT team.
To request a proposal, simply fill out the form to provide us with some basic information about your organization and then submit the request.
One of our managed IT services experts will contact you to discuss your needs and begin gathering information for your custom proposal.
Fill out the form to start the scoping and proposal process.
100% satisfaction guaranteed
"We have been using SSI for the last 11 years, and they have never failed to impress. Their team blends seamlessly into ours with excellent managed IT services and IT support, helping our company to grow from 80 employees to 350 employees across 17 offices. They truly embrace the partnership and will support you in all your needs with unrivaled expertise. You are probably reading this review wondering if they can help you. Well let me just say this: call them today if you are looking for a team that knows what they are doing."
CIO, Law Firm
Our managed IT
services and solutions

Managed
IT & Support
Unlock around-the-clock support with a dedicated team and toolset.

Cloud
Computing
Utilize an infrastructure that is agile, flexible and secure where the threat of natural disaster and human error is mitigated.

Security
Monitoring
Defend your organization from cyber threats with 24/7 monitoring, incident detection, and recovery.

Security
Awareness Training
Train your entire team on phishing prevention and detection best practices and appropriate cyber attack responses.

Dark Web
Monitoring
Locate compromised credentials with real-time indexing of the dark web and thousands of services including Tor, 12P and Freenet.

Phone
Service
Use your phone and messaging services from anywhere in the office or field with business-grade cloud technology.

Disaster
Recovery
Prepare for the inevitable with an effective disaster recovery plan that limits the risk of downtime and data loss.

Backup and
Recovery
Feel confident about your data with automated 15-second incremental backups at our colocation facility.

Antivirus

Neutralize your threats with managed antivirus services that provide multiple layers of protection.

Hosted
Desktops
Access all of your organization's applications, data and third party software securely through a single, integrated webtop.

Patch
Management
Avoid security issues and benefit from a consistently modernized system by automating crucial software updates.
Advanced Email
Filtering
Block threatening emails with managed email security that intercept viruses, spam, malware, and more.
Fully managed IT services and cloud capabilities
Learn How SSI Delivers Managed Services

Awards & Recognitions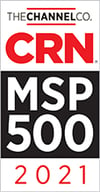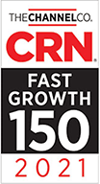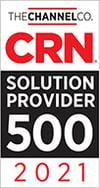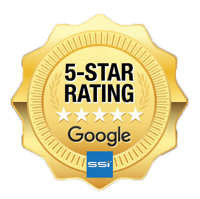 The proof's in the numbers
<24 Minute
Resolution Time