Virtual CIO Consulting Services for Streamlined IT Strategy and Success
Virtual CIO (Chief Information Officer) Consulting is a modern solution for businesses that require expert IT guidance but cannot afford to hire an in-house CIO.
A virtual CIO (vCIO) consulting service is an excellent way for small businesses to get the help they need in making decisions around their IT needs without going outside their company. Using a vCIO to help with your IT strategy can help ensure that you're getting the most out of your technology investments so that they don't end up being wasted dollars down the drain.
What is a vCIO?
A vCIO is an experienced IT professional who can help you develop and execute an IT strategy. A vCIO will work with you to determine your business needs and then create a plan that aligns with those needs. Once the plans are in place, the vCIO will help ensure everything runs smoothly by monitoring performance and adjusting as needed.
IT Strategy
An IT strategy is a plan that identifies the direction and priorities of your organization's technology needs. This strategy should be developed by a cross-functional team, such as your executive team or IT department, that can identify your business's challenges and opportunities.
An effective IT strategy will help you to:
Increase efficiency and productivity through technology
Reduce costs by eliminating waste
Identify areas where automation may be beneficial
74
+
Certified Technicians
3
locations
National coverage
vCIO services for a winning IT strategy
Having an IT strategy in place is essential for any business. An IT strategy will help you determine where you are now and in which direction you should go in the future. You can make informed decisions about future projects, technologies, and investments that benefit your company.
An IT strategy should include a clear definition of what's essential to the organization, such as:
What are the objectives?
How will they be achieved?
Who will be responsible for achieving them?
The answers to these questions should also be included in your plan so that everyone involved knows how their role fits or doesn't fit into achieving them.
Systems Solution Inc. (SSI) is a leading provider of IT strategy consulting services. Our team of experts has helped hundreds of organizations across the globe improve their overall efficiency and effectiveness, allowing them to focus on business goals instead of dealing with technology challenges.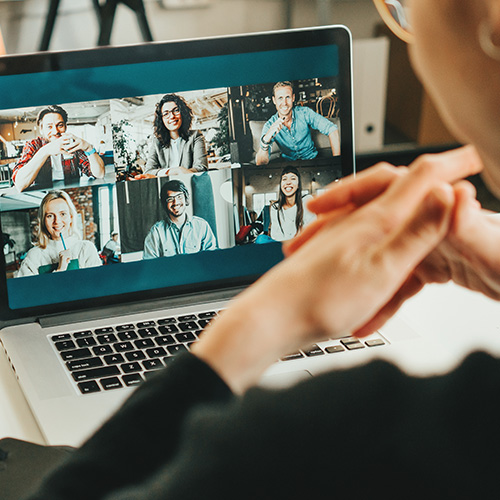 Benefits of IT strategy planning and virtual CIO services
Our virtual CIO consulting service offers companies a variety of benefits, including:
Reduced costs

By using virtual CIO services, you have access to a wealth of IT management and operations knowledge without having to pay for an additional full-time employee or staff member in your company's office.

Reduced risk

We ensure that your IT strategy is sound, well-planned, and executed by experts who know what they're doing regarding technology and have done so hundreds or thousands of times before.

Improved efficiency

We help you identify and prioritize your most pressing needs so that you can make informed decisions about where to invest your time and resources to achieve maximum impact on your bottom line.

Increased productivity

By eliminating unnecessary complexity from your organization's IT infrastructure, we enable better collaboration between departments, which leads to higher levels of productivity throughout the entire organization.

Increased ROI

Increased productivity in your organization can generate better ROI for your business and a higher bottom line for you as the owner or manager of that business.
Our Process for IT Consulting & Strategy Planning

Our IT consulting process is:
Collaborative Iterative Flexible
Collaboration
We work closely with our clients to understand their needs and goals before developing a strategy that fits them perfectly.
We start by asking questions about the business:
What are your current challenges?
Where do you want it to be in five years?
What are some of your organization's most significant pain points right now?
Then we'll ask about technology:
How does technology help or hinder your ability to achieve those goals?
After we've collected all this information from you and any other stakeholders, we'll begin building a roadmap for achieving success, one step at a time.
Assessment
The first step in our consulting process is to assess your current IT infrastructure and operations. We'll look at every aspect of your business, from network security to cloud computing and everything in between.
Our team will identify gaps, inefficiencies, and areas for improvement that could help you achieve better results through technology.
At a high level, this involves understanding how your business operates, how it needs to operate, and what technology can help you accomplish those goals.
An excellent place to start is by conducting an audit of current processes. This audit will give you an idea of where there are opportunities for improvement. If there are any gaps between where things are now and where they need to be (for example, we need more sales leads), those areas should also be prioritized during this phase.
Roadmap
We'll provide a roadmap for implementing new technologies or systems that will improve efficiency across the board and allow you to focus on what matters most: Growing your company.
Developing a roadmap for implementing new technologies and systems is essential to any successful IT strategy. Roadmaps allow you to plan out your initiatives with greater clarity and precision and ensure they are aligned with the larger goals of your business.
A good roadmap should include the following:
A summary of the current situation (e.g., "We have been using Office 365 since 2016.")
A list of goals that need to be achieved for you to reach the next level of success (e.g., "Our employees need better collaboration tools.")
An outline of what steps will be taken along the way (e.g., "We will migrate our email system over first, then move onto chat programs later.")


As your partner in virtual CIO consulting services, our team will help you develop a customized IT strategy that meets the individual needs of your business. We can help you improve efficiency and productivity by streamlining operations, reducing costs, and driving success.
Collaborative Approach to IT Strategy Planning and Implementation
SSI's approach to IT strategy planning and implementation is collaborative. We work closely with you to create customized solutions that meet your unique needs and requirements.
Our consultants help you define the right strategy for your business and then develop an effective implementation plan. They also provide ongoing support as you move forward with your new approach, ensuring they are executed successfully and efficiently.
We don't just sell technology; we help our clients implement new technologies and systems so they can get the most out of them. We also work with you to develop plans tailored to your needs and budget. Finally, we implement these plans by providing expert support throughout the implementation.
We understand that every business is different. The best way for us to help you achieve your goals is by ensuring our services are customized to meet your organization's unique needs. Our approach has been honed over years of experience managing IT departments for large companies across various industries, including healthcare, legal, nonprofits, and government agencies.
We know how crucial it is for all parties involved in an IT project, including business users, to be on board with any new initiative from start to finish so that everyone understands what success looks like and their role in achieving it. This level of understanding ensures efficiency throughout every stage of development or deployment so that everything runs smoothly during implementation, which means less time spent troubleshooting issues later down the road.
SSI has extensive experience in cloud migration, data analytics, cybersecurity, and more. Our vCIO consultants can help you develop a customized IT strategy to streamline operations, reduce costs, and drive success.
Request a consultation for IT strategy planning and vCIO services
Our commitment to high-quality IT strategy planning and virtual CIO services means that you can expect the following:
Expertise in all areas of business technology, including cloud computing, mobility, and data center management strategies
Dedication to helping you gain a deeper understanding of their business needs
A proven track record of delivering measurable results for clients across industries
Benefits like increased productivity, reduced costs, and improved customer satisfaction
Ready to take your IT strategy to the next level? Our team of expert consultants is here to help. Please complete our online form to request a consultation and start today.
SSI's VoIP gave us additional functionality, such as voicemail to e-mail, and the ability to easily connect to our phone system from home.
CHERON NEAL
FAQs
What is a Virtual CIO and why do I need one?

A virtual CIO, or Virtual Chief Information Officer, is a business professional who manages the company's technology and IT infrastructure. This contrasts with a chief technical officer, who focuses on researching and developing new technologies for the company.

Any size business can hire a virtual CIO, but they are commonly used by small companies and startups that do not have an internal IT staff. They can also be helpful for large companies that want to outsource their IT work while maintaining control over it.

A virtual CIO's primary role is to ensure that all your company's technological needs are met cost-effectively. vCIOs will look at your company's current infrastructure, assess its strengths and weaknesses, and then create an action plan to improve performance while reducing costs.

This process could include upgrading software licenses to moving servers to another location to minimize latency issues caused by the distance between data centers (and therefore reduce latency).

vCIOs may also occasionally provide support services such as web development or programming if needed but only when the client company's management team is instructed to do so.
How can Virtual CIO Consulting services help my business succeed?

Virtual CIO Consulting services can help your business succeed in several ways.

First and foremost, they can help you ensure your IT strategy is on track. As the technology landscape continues to evolve, it's essential to have a clear plan for how you will keep up with the latest developments and trends. A Virtual CIO Consulting service will help you with this by providing expert advice on adapting your current systems as needed and identifying potential problems before they become significant.

Secondly, a Virtual CIO Consulting service will ensure that your company is getting the most out of its current IT infrastructure and hardware so that you are saving valuable time and money on unnecessary purchases or upgrades. This may mean using more efficient software or finding new ways to utilize existing resources, which makes these services so valuable.

Finally, Virtual CIO Consulting services will help ensure that all employees use the most up-to-date applications to do their jobs efficiently without worrying about compatibility issues or outdated products slowing them down at work.
What is the process for developing a customized IT strategy?

Developing a customized IT strategy is a process that starts with analyzing your current IT environment and ends with the development of a plan to help you achieve your goals.

The first step in this process is to analyze your current IT environment. This will give you a clear picture of what systems are in place and how they work for you. It will also help you identify any gaps or problems that need to be addressed.