Is Network Connectivity Limiting your Business's Growth?
If you're not providing your customers and employees with the secure, high-speed, and reliable business connectivity they expect, they'll find a competitor that does. With SSI as your single-source connectivity as a service partner, your network will deliver the excellent user experiences your business needs to grow.

Whether you need cloud-based solutions like SD-WAN or secure network connectivity for remote workers to safely connect their mobile devices, SSI's business connectivity solutions lead to cost savings, greater operational efficiency, and faster data transmission speeds. Best of all, we back our connectivity as a service with 24/7 support to tackle any sudden network connectivity problems.
74
+
Certified Technicians
3
locations
National coverage
Signs You Need Connectivity as a Service
Several issues indicate your business connectivity solutions are no longer working. Some of the most common signs our clients come to us with include:
Frequent network outages
Prolonged downtime
Insufficient bandwidth
Subpar internet connections in remote locations
Lagging data retrieval
Data security issues
Benefits of our Connectivity Services
If you're curious about how SSI's business connectivity as a service can help your enterprise, consider:
State-of-the-art security protocols
Substantial cost savings compared to DIY solutions
Superior availability for customers and employees
Unified communications for greater collaboration
Enhanced data retrieval and storage capabilities
Unmatched network reliability
Security-First Business Connectivity
Cloud migration is an essential part of an enterprise's digital transformation. And while it's hard to imagine growing a small to medium-sized business or large corporation without cloud-based solutions, they can present cybersecurity concerns if not properly managed.

SSI takes a security-first approach to all of our connectivity as a service solutions. Our SD-WAN managed services ensure your network connections are not only reliable and streamlined, but highly secure. This allows your clients and employees to safely connect to your network from any remote location without compromising the security of your critical data and infrastructure.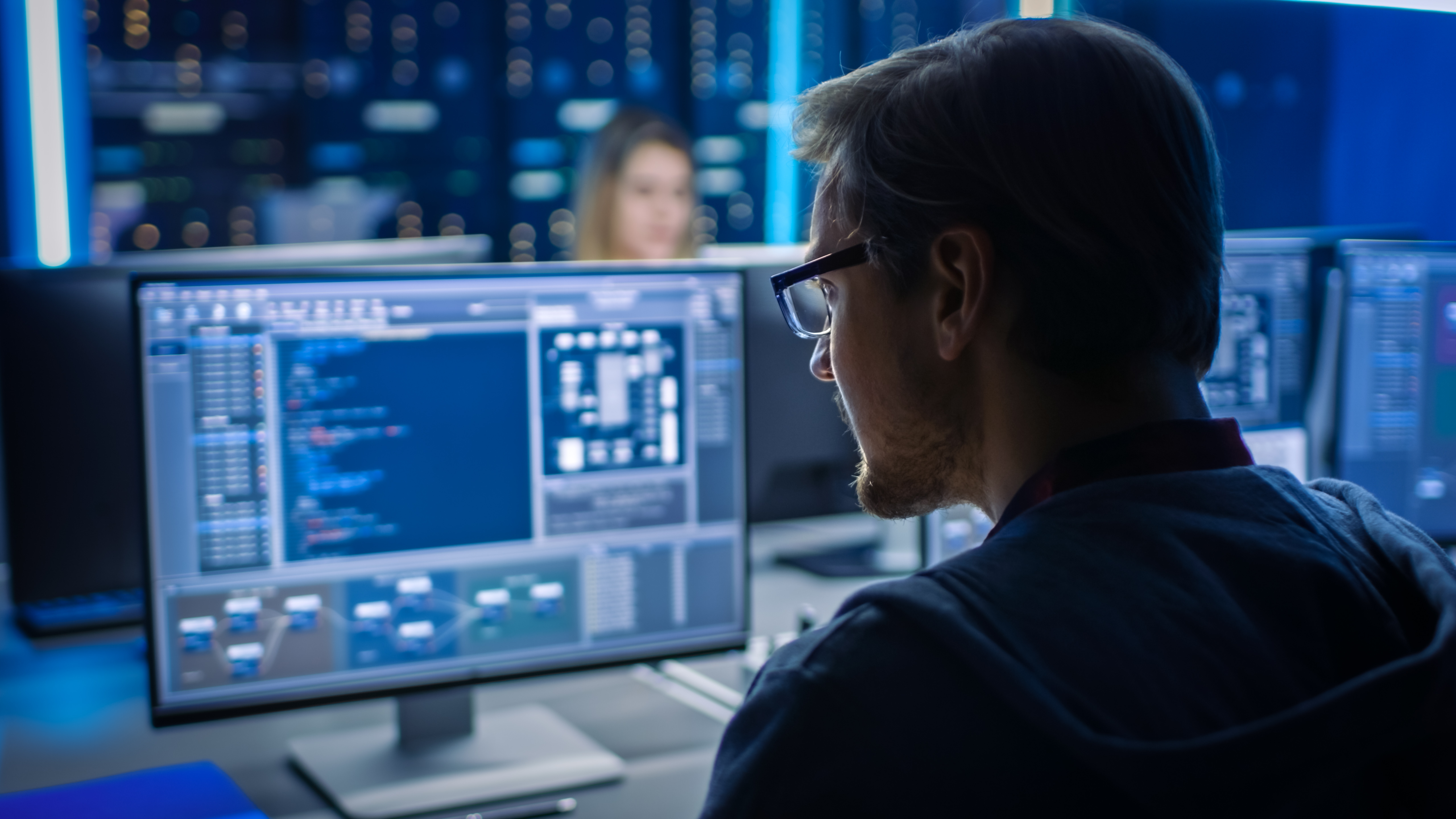 The SSI Business Connectivity Difference
At SSI, we take a collaborative approach to develop long-term partnerships with our clients. We work directly with internal IT teams to share best practices and deliver cutting-edge solutions together.

We pride ourselves on offering innovative network connectivity solutions to ensure your enterprise communicates as quickly and reliably as possible. When you choose SSI for your business connectivity needs, you prioritize growth and achievement. Whether it's instant messaging on M365 or hybrid cloud data transmission in real-time, you'll always have worry-free connectivity.
Our SD-WAN management solutions set your enterprise up for success.
Business connectivity requires numerous communication channels and technology components. SSI acts as your single-source provider to deliver optimized network connectivity and eliminate the burden of juggling multiple vendors
Exceptional Customer Service
A true partnership relies on dependability and accountability. With SSI's connectivity as a service, you have access to our experts 24/7. From faulty video conferencing connections to network outages, we're always here to help.
Benefits
Projects. Security. Consulting. Support.
Control IT Costs

You can scale your IT Costs according to your requirements and only pay for what you need. Whether that be increasing or decreasing staff, or IT project work.

Trusted IT advisor

Through regular account management meetings your Managed IT service company will be able to oversee your overall IT roadmap and become your trusted advisor.

Economy of scale

As your business grows, its support structure needs to grow, too. When you use a managed IT service you can scale your business up or down with nothing more than a simple discussion.

Increased efficiency

You'll have your IT needs outsourced to a team of IT experts, and during times where you need additional project support, your managed IT provider supplies the extra staff.

Small initial investment

Managed IT services help you offset the initial investment of technology costs. Rather than spending thousands of dollars on hardware and software upfront.
Solutions
What Managed IT Services Does SSI Offer?
Network Management
Your network components; firewalls, routers, switches, wireless controllers and access points represent a critical component of your infrastructure availability, accessibility and security. We monitor each component using an advanced toolset that allows us to monitor, manage, and back up your network equipment.
24/7 Helpdesk Support
A service desk is an integral component of any IT department. SSI's service desk acts as your central point of contact for all IT issues and requests. We believe in driving the highest levels of response, satisfaction and productivity for your team, Not only do we help our end users, but we also empower them to help themselves.
Proactive Server Management
We monitor, manage, patch and maintain your server infrastructure 24/7. We work proactively to predict upcoming issues to prevent them from impacting your team.
Workstation/ Endpoint Management
Our endpoint management services are flexible while giving your team the ability to pursue more strategic goals. In addition, our solutions help manage, patch, and remediate application and OS configurations on desktops and laptops throughout their lifecycle to ensure security, control, and compliance.
Baseline Security Controls
As part of our onboarding and routinely moving forward we review security controls within your network. Each of our workstation and server plans come with Next-Gen Antivirus and Malware licensing included. For additional security services, see Cyber Security.
Consulting, Strategy & Planning
It's difficult to move forward when you are dealing with legacy systems and a backlog of IT projects. Our technology experts advise on the development of technology strategy, enterprise architecture, technology selection, acquisition, and audits – helping to drive your IT infrastructure in the right direction.
FAQs?
1) What are/is business connectivity services?
Business connectivity services encompass technologies and solutions that facilitate seamless communication and data exchange within organizations. They include network infrastructure, internet connectivity, virtual private networks (VPNs), wide area network (WAN) solutions, unified communications, cloud connectivity, and mobile connectivity. These services enable efficient collaboration, secure remote access, and reliable connectivity between different locations and devices.
2) What provides connectivity for portable and mobile applications, both personal and business?

Connectivity for portable and mobile applications, both personal and business, is provided through various technologies and services. This includes mobile data networks (3G, 4G, 5G), Wi-Fi, virtual private networks (VPNs), Bluetooth, Near Field Communication (NFC), mobile device management (MDM), and application programming interfaces (APIs). These solutions enable wireless communication, secure connectivity, and integration with other devices and services, facilitating seamless functionality for mobile and portable applications.
Our day-to-day tech issues as well as bigger-picture support like networking infrastructure and data security is handled by SSI.
Jim F. Bedard, Jr