overview
Expert IT services for government organizations
SSI is a trusted MSP for regulated government organizations—modernizing legacy in-house systems and deploying, securing, and monitoring IT systems focused on compliance and operational excellence.
We are uniquely qualified to serve regulated government IT systems through our specific knowledge of CODY, EDMUNVS, MUNIS, and Tyler Technologies, plus SOC 2 Type II compliance. For even the most risk-adverse organizations, we will modernize and optimize on-premise or cloud IT systems, eliminating downtime and outages and keeping you at the forefront of IT security, compliance, and control.
SSI delivers comprehensive technology services to strengthen and modernize state and local government IT departments and provide the professional tools needed to improve operations. Whether it's improving communication with Viop phones, boosting BYOD and collaboration with cloud computing, or keeping server and network solutions operating at peak performance, our team of technology experts is ready to serve.
Request a managed IT services proposal
To request a custom government IT proposal, simply complete this short form to provide us with some core information and then submit the request.
One of our knowledgeable representatives will reach out to schedule a call to discuss your needs and begin gathering information for your custom proposal.
Fill out the form to start the scoping and proposal process.
Sectors
The government industry sectors we serve include
Municipal Counties

Meet your community's technological needs with secure IT, VoIP services, and data backup and recovery that supports your workflow.

Townships

Improve departmental communication, reduce downtime, improve public safety, and keep public records safe.

State & Local Police

Focus on keeping your communities safe with dependable IT services that ensure systems are always up, your infrastructure is maintained proactively, and your data is safe.

Fire Service

Improve fire service readiness with IT support designed to work in any scenario. Access reliable technologies that ensure you're able to serve your community continuously.

Emergency Medical Services

Ensure HIPAA compliance with your technology stack while incorporating cloud-driven backup solutions so your patient data is always secure and accessible.

Public Works

Modernize, optimize, and transform your IT infrastructure with solutions that align with your objectives and budget.
Benefits to bank on
Our government customers are able to increase end-user productivity without sacrificing usability.
Business agility

Business growth and seasonal flexibility are easily scaled as our government IT services adapt to the client's needs, allowing them to easily add and remove users without a headache.

Security and compliance

Our clients are able to control business sensitive data and adhere to compliance mandates securely and efficiently while enabling staff to access the data when and how they need it.

Office mobility

We help government clients implement secure applications and remote user experiences in a reliable and secure network for a mobile workforce that can extend to multiple offices.

Cost savings

From the beginning, our managed IT support works within a set budget so our government clients get exactly what their organization needs without end of month surprises.
Delivery
Transform your government IT systems & technology by focusing on 3 key areas
Data transformation

Accelerate "Data-to-Insight-to-Action" cycle, by consuming offerings like Data-as-a-Service and Reporting-as-a-Service.

Digital enablement

Drive key business outcomes, using cloud solutions that provided maximum security and up-to-date hardware.

Collaborative partnership

Adopt a collaborative approach to technology, by leveraging future government ecosystems, alliances and partners.
Expertise
Our government IT expertise
SSI is a partner to government organizations, and has managed government IT systems for municipalities and townships nationwide for decades – providing regulated management and modernization for government IT systems in municipalities and townships.
With our expert government staff, you can be confident that we understand your IT infrastructure, integrations, and needs, and will manage it with expertise, pride, and a sense of duty.
20
+
Years helping governments nationwide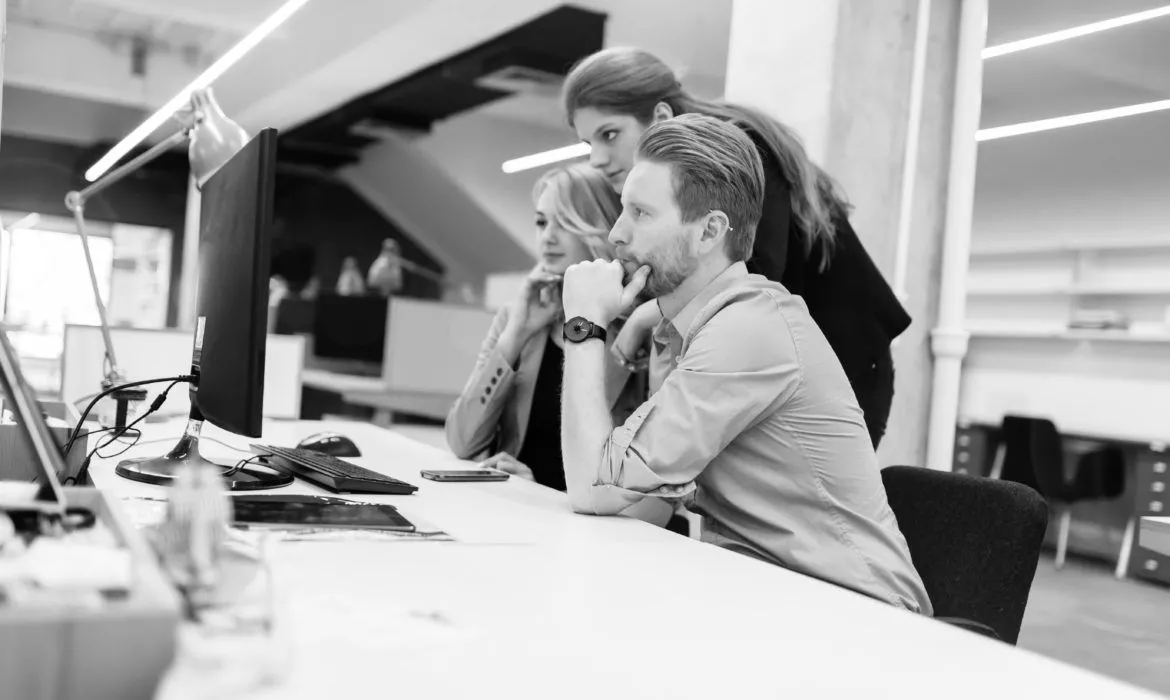 Customers stories
SSI is always accommodating our diverse needs and we feel like they are a part of our organization rather than an external supplier. - John H. Bedard, Jr -
I sleep easier at night knowing the SSI team is in my corner. Supporting my organization and keeping my systems in Tip-Top shape. - Chris Ellison -